Thank you for your interest in our rescue. Our goal is to adopt miniature schnauzers, schnoodles, terrier mixes, older and special needs dogs into permanent, loving and responsible homes. Our mission is to find the right "forever" home for each dog.
Click here to see our available dogs, and if one of them steals your heart, you'll have to follow the following steps:
1. Fill Out an Application
The first step in the adoption process is to complete the adoption application. Applications usually take between 7 and 14 days to process, but it might be quite a bit longer if we receive too many applications for specific dogs or if they don't quite seem like a fit. Please be patient. We try our best to get back to everyone, but are a small rescue organization. In the end, the most important thing is to find the dogs a wonderful home where both the family and the dog will be comfortable and live happily ever after.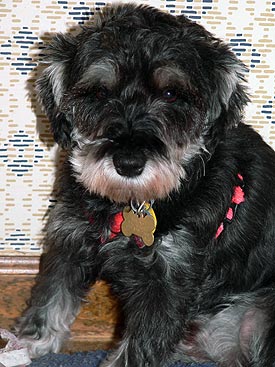 All information is treated as confidential. Please be open with us about the type of dog you want, your lifestyle and behaviors that you cannot tolerate. This will help us match you to a dog you can enjoy for the rest of his or her life. Because we usually do not know what the rescued dog's experience has been with young children, we usually cannot adopt to families with children under about 8 years old.
We may be working with several families at once, and while this is not a "first-come, first-served" situation, we do try to work with people in the order that we receive their application. For this reason, the dog that you initially inquired about may be adopted prior to processing your application. Please be patient with us, as we stay busy. On the other hand, if you have not heard back from us in a reasonable period of time and are truly interested, please email us again, because sometimes we are just too busy or technology doesn't work properly!
Submission of an application does not guarantee that you will receive a dog. An incomplete application or misrepresentation of any facts on the application is grounds for refusal. All existing dogs in the home must be spayed or neutered, and up to date on their shots in order for the application to be considered.
2. Set Up a Home Visit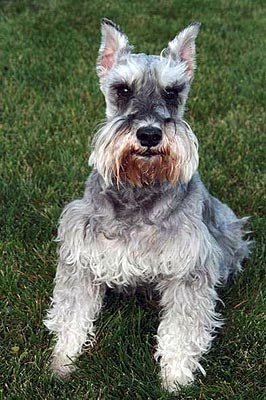 You will be contacted by telephone to set up a home visit with the dogs, once your application has been reviewed and approved. If you have or have had a pet in the past, we will check your vet references. Potential adopters cannot set up a meeting with a rescue dog until they have an approved adoption application. Because we consider the home visit a very important part of our adoption process, we usually do not adopt dogs out of state.
Home visits can take place anytime, but we usually don't adopt beyond a 5 hour drive from Littleton, CO. The visits usually take about 2 hours, but that is completely up to you. The visits are designed to give you an opportunity to get to know the dog and decide if he or she will fit into your lifestyle. This is also when we introduce the rescue dog(s) to any existing dogs you may have in the home. The "fit" is important. We have a lot of love (and sometimes a lot of money) invested in these dogs, and we want to make sure that they're going to a great permanent home.
3. Sign an Adoption Agreement
If you decide to adopt, we require that you sign an adoption agreement. The main points in the agreement are that the dog is an indoor dog, that you will take care of their routine veterinary needs, that you will keep some form of ID on the dog at all times, and that you will return the dog to Vintage Dog Rescue if for any reason you cannot or choose not to keep it.
All of our rescued dogs are spayed or neutered, they are up to date on their shots, vet checked, heartworm negative and micro chipped prior to adoption. Adoption fees are set to help cover these vet fees. Volunteers donate their time, food for the dogs, gas for transportation and home visits and, of course, lots of love.
4. Fees
A minimum donation of $350 for dogs under 6 years | $275 for dogs 6 to under 1 | $225 for dogs 11 and over, as well as special needs dogs, to cover veterinary care, including dental care, spay/neuter surgery, shots, vet visits, heartworm testing and micro chipping, is required and will be payable at the time of adoption. These fees are designed to cover medical care, spay/neuter, shots, vet visits, etc. while the dog is in rescue.
Please let us know if you have any special needs or concerns.